When the game goes into "loading screen" while Bandicam is running (both not recording/recording)
It has a chance to freeze my game like this (Not always)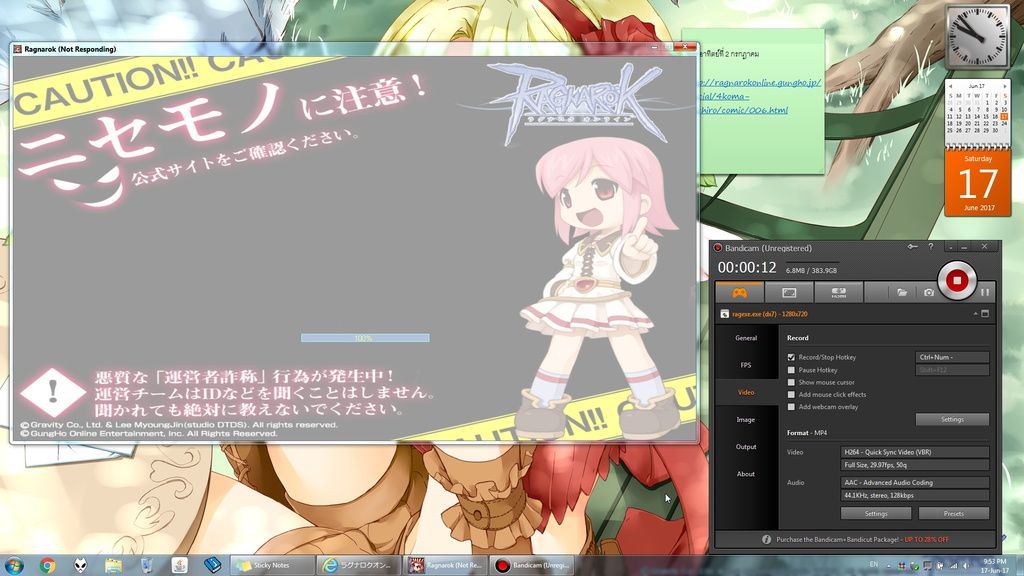 What I tried :
- Turn off overlay FPS.
- Change recording options such as Intel QuickSync, AVI, Presets
- Turn off other capturing software like "PicPick".
- Update the driver of Intel graphics HD 5500 to the latest version (March 2017)
- Turn off Bandicam, the game won't freeze
When it freezes, the recorded video is damaged.
Any suggestion ? Thank you.