Hi!
I'm trying to record gaming footage in 60fps. But everytime I look at the recorded Video, it seems like it isn't in 60fps. The Video is even Lagging a bit. Anyone have a Idea how to get it working normally?
Here is a demonstration video and my settings:
http://www.mediafire.com/watch/bzodp9ao ... 22-931.avi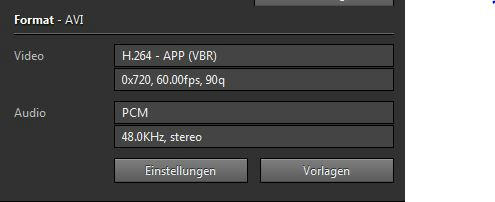 I also tried it with different Bitrates (15000, 3000, 80000)
While using 15000, the recording just didn't work. It was just like a picture and the Video was nearly not moving at all. 3000 let the Video lag even more and 80000 was the same as Quality 100.